How to walk in peace (en-trust it)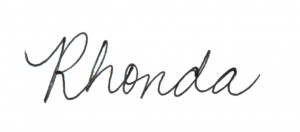 I'm listening, and I'm laughing. Out loud. Soaking in the quiet, I'm reliving the week we just spent together on our family vacation. Remembering the craziness of these folks I live with, I'm laughing out loud, and the laughter is praise.
Turning, now, to the Bread of Life, Living Water, I open it up and find Isaiah. "Thou wilt keep him in perfect peace," the prophet's speaking, inspired by the very Spirit of God, "whose mind is stayed on thee…because he trusteth in thee."
The old, old words, they shine with the patina of truth. Of hope. They fall like rain on a heart that's open.
"And what am I supposed to do with __?" I'm murmuring aloud in the cool of the day, speaking to the One Who Knows.
"Trust me. En-trust this one to me." Because you trust Me. And then this,"Look at Me."
Oh, I know this truth, but it's lovely to have the reminder. I do trust Father. I do! And because of that–because of my trust, I canen-trust that which concerns me.
The prophet, he's bringing it:  "Trust in the Lord forever, for in the Lord Jehovah is everlasting strength."
Forever, God is trustworthy. Forever, I can trust. Forever, He is faithful. And so…
Forever, I can en-trust to Him all that brings anxiety, all that causes concern. Every single thing, large and small, that would disturb this peace, I can give it to Him. I can en-trust it all, looking at Him, then walking on in peace.
And you, today? Yes, you right there, carrying your own causes for anxiety, reasons for concern. Won't you, too, en-trust "that thing" to Him and, trusting, walk on in peace? You can, my friend. Oh, you can.
Warmly this Monday morning,
FacebookTwitterGoogle+DiggPinterestBlogger