The news in the kingdom is great, "It's a boy!"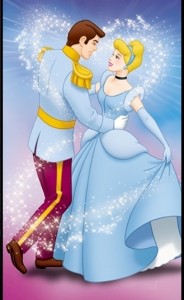 Finding himself of marrying age, he scanned the horizon o'er golden fields in search of a maiden fair. His heart sank, for there was none to be found, not that tickled his fancy, in the Land of the Yellowing Grain.
But hark! What to his wondering eyes should appear but a lovely maiden in a neighboring state! Fair of form and of face was she, and warm hearted, and the stalwart, young man, he fell hard (insert sound of falling bricks, like, a ton).
On a sunny April day, he put a ring on her finger and a kiss on her lips, and he whisked her off into the sunset. (And here, we insert the sounds of a restored, bright red '65 Mustang.)
With hopes high, they sallied forth, livin' on love. And the king and the queen, they were happy.
Alas. Even in prairie kingdoms where love's law rules the land, hard things can come to its people. Sorrows shaped like a crib, pair of arms, all empty, and faith is clear stretched to its limits. And beyond.
Tear-prayers fall down, then ascend. Can't be numbered, but a prayer that falls down's never lost. He'll catch it.
There's a child. In a crib. Filling up arms once empty, for two hearts have answered with 'yes.' They've adopted!
But hark yet again! The answers keep coming. Another baby's needing a home. They've adopted!
Wait. What? Are you serious? The crib's filling up? A blonde, curly girl has arrived. They are birthing!
In the flat, prairie kingdom, the king and queen may be tired, but they joyfully nurture small citizens. They are growing.
Still, trouble drops by, faith-tests to stretch them, for two more have flown on up to Jesus. They've miscarried.
The great and glad news for the subjects of His kingdom is that sorrow cannot outlast joy. Joy will win. On a cold, winter's day, a happy shout has gone up. "It's a boy!"
FacebookTwitterGoogle+DiggPinterestBlogger
Meet my nephew who's coming in June. To their kingdom.
The king in this tale? He's my brother. And the queen? She's his wife, and the citizens are Ashlyn, Brady, and Halli. Queen Natalie tells me that Baby Boy has his father's mouth. And I tell her I'm praying that this time, the "stinker gene" will go missing. Knowing his father's history, hope wanes.
Nonetheless, we rejoice today in the grand goodness and lavish love of our true King, our Friend Jesus. For Terry shall soon have a son to take hunting. Yes, amen.