When a mother needs a mother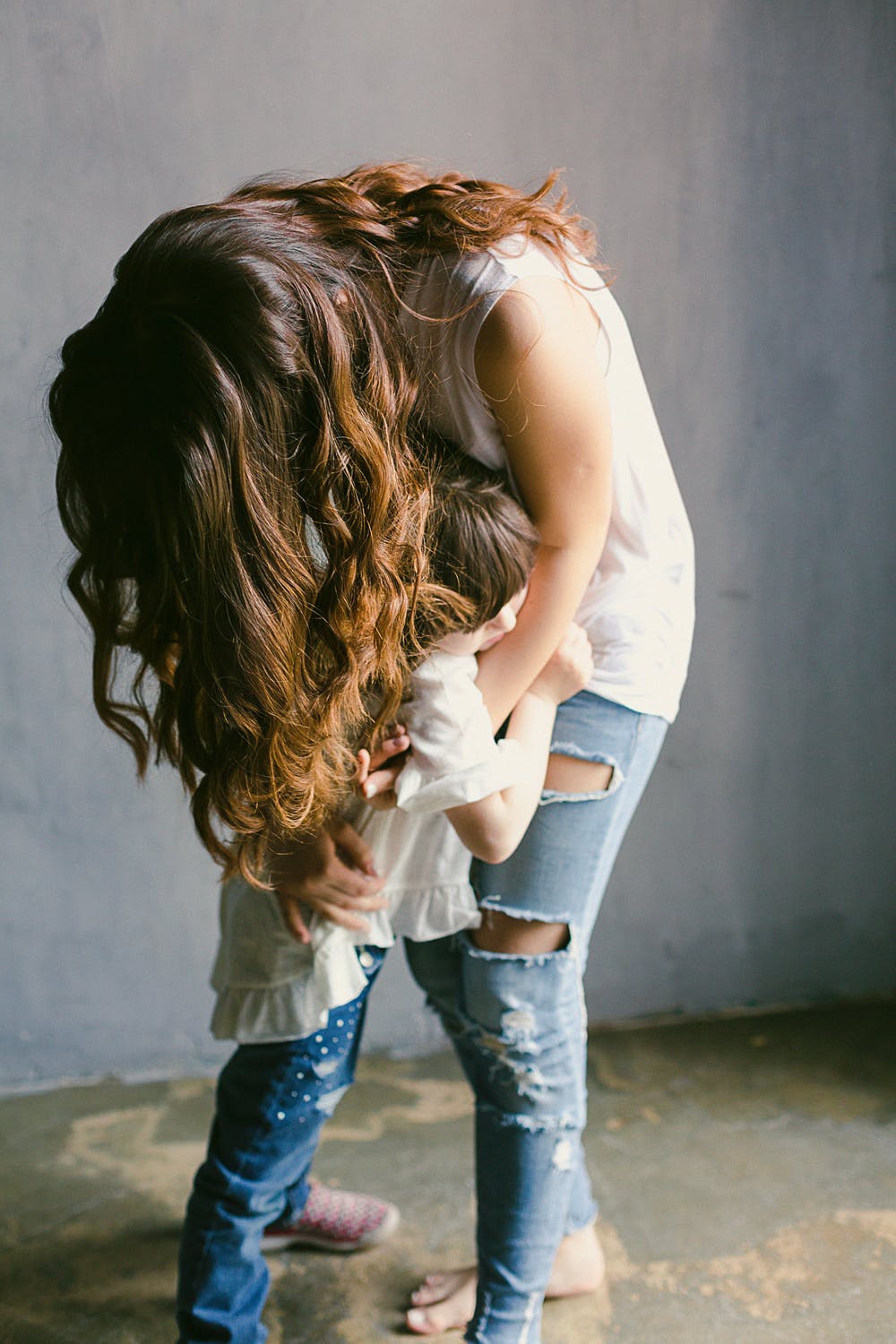 Today, I have a specific mission. Hang on just a sec; let me set this up, and then I'll tell you what it is.
When I was a girl, I looked for older women who knew what it was to live in the presence of God and modeled it. I looked for women who had joy, walked in peace. Who carried the secret for which my heart was longing; that being, a vibrant, guilt-free, power-full relationship with Papa and Jesus and the Holy Spirit.
Growing up, I knew that I wanted to be a mother. Naive and fanciful girl that I was, I assumed I'd be dealt a nice, even mix of boys and girls. Then, bam! A blue-eyed boy from Indiana, and all these years later? Mr. Muscles and I have four strapping boys. So very, very nice, but even? Not at all.
Anyway. My handsome sons are now 28, 24, 19, and 11. (I know, I know. It's like the song that never ends–we did diapers forever. Aaaand, cue the circus tunes.) #pampersdiva
But back to the mission, and the mothering. Twenty-eight years into this parenthood thing, there's just a whole lotta stuff that I've learned. One of them is this–that even mothers need a mother.
When we were walking through the agony of watching a child implode and heading for the "far country," God supernaturally reached down and put a woman in my life who became a spiritual mother to me. You can read about thathere.
When an unexpected pregnancy caused planets to collide, stars to fall, and the earth to shift wildly on its axis, He introduced us to Grandma Lee who somehow fell in love with us all. With 3 growing boys (16, 12 and 7), a full-time job, and sporting events to attend, she saw my need. Once a month, she'd come to the house. All day, that woman was a hurricane, and when the dust had settled, my freezer would be full of casseroles, cookies, and treats with dinner warming in the oven.
There were other older women, powerhouses, fire walkers who came alongside me exactly when I needed them. With love and sound wisdom, they mothered me. They encouraged me, prayed for me, told me the truth, and let me talk. What a precious, precious gift.
Today, it's my turn to mother someone else. It's my turn to encourage you, to pray for you, to tell you the truth and then, if you'd like, to let you talk. I want to pass on that gift.
FacebookTwitterGoogle+DiggPinterestBlogger
I want to talk to the tired mother who has been carrying a suffocating and exhausting cloak of anxiety about her children. This anxiety can be about their past, over things that they've already suffered. It can be about their present, about things they are currently going through. It can, of course, be about their future. Over the terrible "what if's" that possibly may come. This dread (yes, I know) is a terrible weight.
From one older mom to another, it's time to put your little sparrows in the safest possible place. To do the most protective, powerful, and wisest thing you can do, which is to place them all, one at a time (go ahead and say their names as you do it) into a nest. Then tuck that nest beneath His altar.
"Yea, the sparrow has found a house and the swallow a nest for herself, where she may lay her young, even your altars, O Lord of hosts, my King and my God (Ps. 84:3)." How I love this picture, don't you?
Girls, there are times when you have to put a child out of your mind. Yes, you do even though it feels like you're not caring. In the dark, dark days of our oldest son's journey, there came a point when I actually had to put him out of my mind. I never, ever put him out of my heart, but I did have to consciously choose to not think about him much because when I did, I would spiral *that quick* into panic and despair. The unsanctified use of my imagination would open the door to, well, death.
Putting your own sparrows into that nest and leaving them in the care of the Lord of that holy altar is the farthest thing from "not caring," honey. It's the best thing you can do. And then you lift your face and raise your hands and say, right along with Mary, Jesus' own faithful and loving mother, "My spirit rejoices in God my Savior!"
I love you. I have prayed for you. You will get through this.