When Mother prays, things happen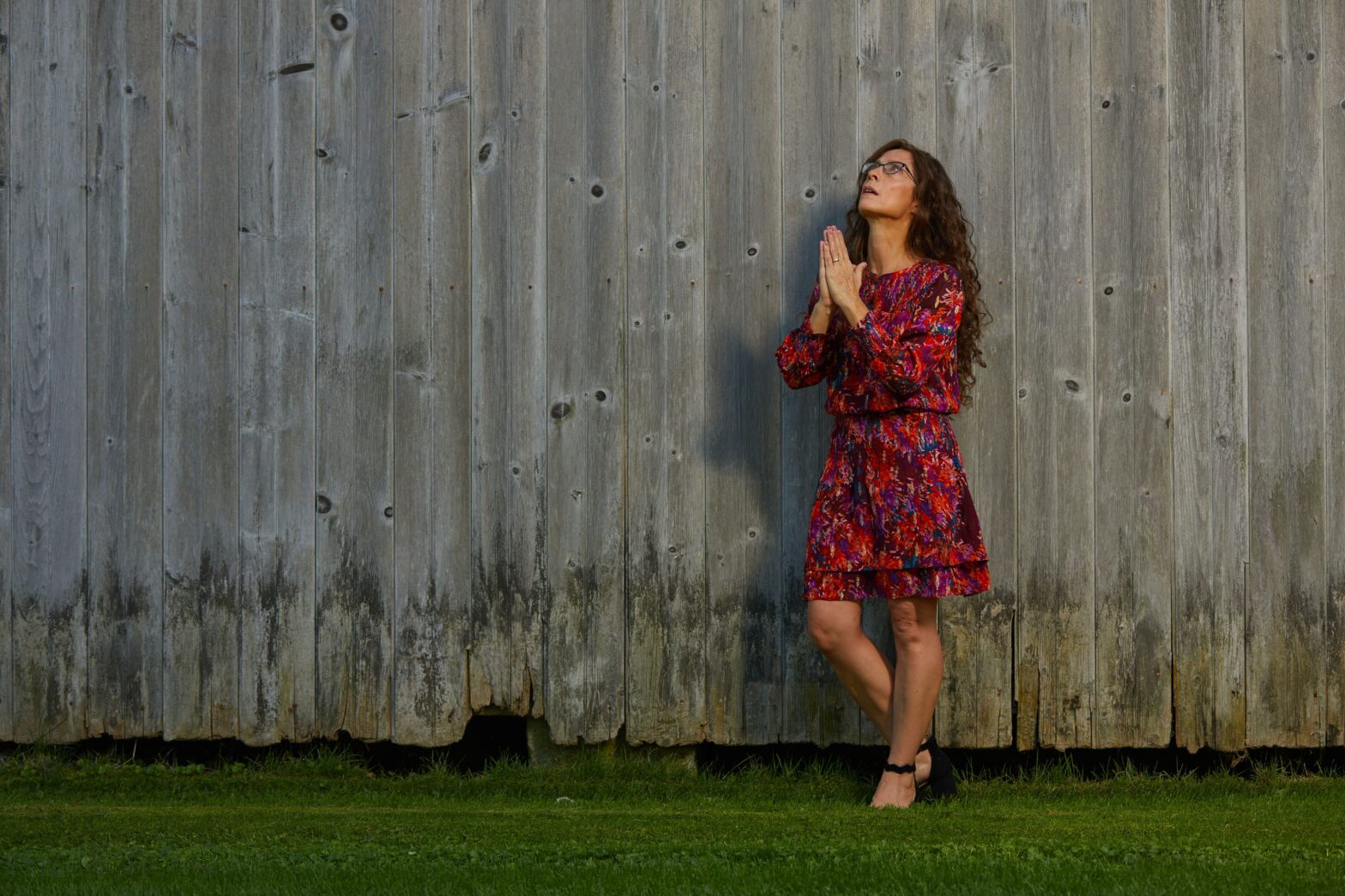 The photo you see below is precious to me. This son of mine is the one you will read about below. After years of selfish living, what pours out of him now is humble service. It will never fail to move me, seeing this, for it is proof that prayer brings change…
During the holidays just recently passed, I heard him say it again. The "him" of whom I speak is my tall, muscular, oldest son who'd been lost in the world of drugs and addiction for far too long. Clean and sober for over two blessed years now, his mind is clearing. With his feet firmly on the path of redemption and life, his eyesight is clearing, too, and much-needed clarity is returning.
It was in conversation after church one day while he was home that this precious nugget came from his lips. "There were times when I thought I had everything in place." (Here, I knew he was referring to an underhanded scheme or enterprise, for he told me once that, "I worked awfully hard at not working," and I understood what he was saying.)
"I thought that I had things in place, but all of a sudden something would just–go wrong." It would fall through, there'd be a block, and at once he knew in his spirit that someone–meaning Mother–was praying.
"I even called her once." My son is still talking there in that country church. "I asked her if she was praying against me." He's grinning now, but I knew he hadn't been grinning back then. He'd been angry with me, feeling thwarted by my prayers and their power. But now–oh, blessed now, he was grateful.
*********************
I share this with you today to remind you of the power that is found in prayer. For months and years as I prayed for my son, I had no way to see if my prayers were working, or how they were working, or if they were doing anything more than crashing up against a cast-iron sky to fall back down at my feet. I could not see, I did not know, but I know now.
In that nightmare season of praying sight unseen, God did not miss a single one. Even when I wasn't actually praying, my prayers were working, and God was on the move. Every moment of every day and every awful night, His eye was on my son, and His angels were attending. He blocked what needed blocking, He redirected errant feet, He exposed what needed exposing, and every single piece came right on time.
This, my friend, is the essence of faith–to pray, holding uncertainty in one hand and a mustard seed in the other. As this mother has learned, it is enough to move the hand of God. It is the truth.
Even when I can't see a thing
Even when I can't hear a thing
Even when my faith is weak
Even after months and years
Even when it looks like things are going in the opposite direction
As I told my husband over and over when Despair came calling. "There isn't any actual reason for despair. It only feels like it." It only looks like it, sounds like it, seems like it. There is no actual reason for despair.
Keep praying, my friend, then rest in between. I learned this valuable lesson, too. I did not have to be praying to utter exhaustion around the clock, for God, I found, had heard my every prayer. At last, I found a faith that rests. When stirred, it prays again, then returns to its rest, knowing that God is doing His work.
He can do this for you as He's done it for me. I believe it.