When the bright angels come, it's "okay"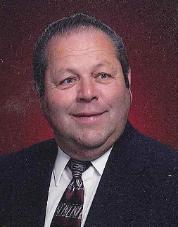 The last of the nine, he'd slipped into the world on a wintry day long ago. On a quiet, country plot with a garden and shop, the last of the litter took his place.
He grew up, did that boy, fell in love and got married. Had children, two girls and three boys. On a quiet country plot with a garden and shop, their litter quickly fell into place.
Life has a way of cutting one down. Woundings come; failures, too, and dreams shatter. For even redwoods fall prey to blight and to fire, and the heart feels the burn, starts to question.
It questions its worth. Doubts its value, its merit. Isn't sure, really sure, that it's loved. Yes, woundings happen.
On a chilly, spring night, the man resting there in his favorite chair is not at all convinced of success. When f-a-i-l-u-r-e's spelled d-i-v-o-r-c-e, it's an ax raining death blows to the tree. Ah, regret.
Then, too, there were labels, poisonous darts lancing deep to the heart of the man-once-young-boy. For the labels that hurt are the ones that will stick, and the wounded can't pull out those arrows. They're frightened.
On that chilly, spring night, that great, musclebound man may have thought of his past, his mistakes. Could have counted his tries and his misses with grieving. Ah, but. Sweet "but." There was that.
But his own lively litter of two girls and three boys. Now, there was a sweet consolation. For they all, top to bottom, were people of faith who were passing it on to their children. Brand-new litters.
For all that can happen in one's beginning and middle, it's the ending that makes all the difference. It is. For on that chilly, spring night when the death angels came, that great, hulking man, he was ready. When the Big One hit him right square in the chest, he met it, eyes open, hands raising. With one word.
"Okay."
And he left.
To be ready. Oh, now that is the key. To be ready to cross heaven's threshold. To meet shining angels, eyes open, hands raised and the heart whisp'ring quiet its assent, "Okay."
That's the example the hulking man left to his own faithful five and their children. His children and grands and his in-laws, every one, are thankful for the legacy of "ready." They grieve, but with joy for they know that he's happy. He's secure, and he knows now he's loved. Really loved.
To my father-in-law, Merle Schrock, we say goodbye for awhile. Not forever. Not for always. Just for now. "Okay!"
FacebookTwitterGoogle+DiggPinterestBlogger
Merle Leon Schrock, January 12, 1944, to April 15, 2015 ~ truly loved, free at last
Author's note: Many of you have expressed a desire to receive a copy of this tribute. As this is copyrighted material, please email me via the form on the website or leave a comment here, if you prefer, with your email address as opposed to copying and pasting. I will be happy to send you one. Thank you for your understanding and consideration.