Why "summer love" beats young love any day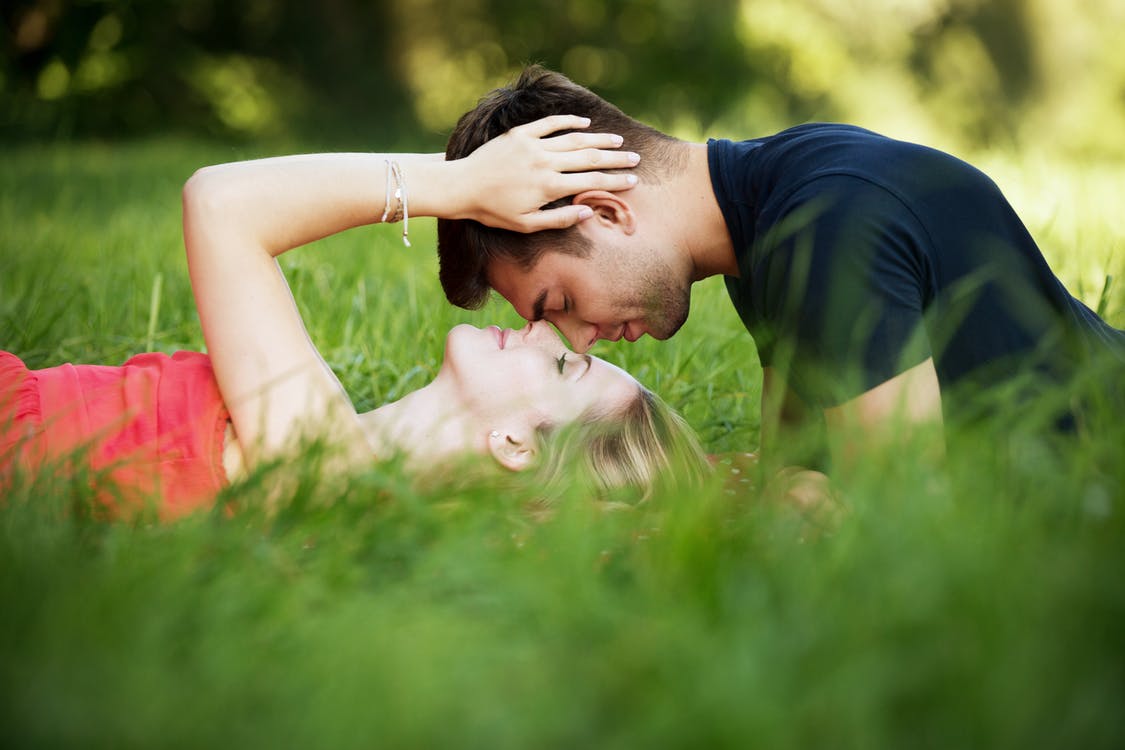 Spring has come to The Three. Looking out across The Back Forty, the grass is an emerald carpet rolling past the garden and past the swing; a cozy blanket tucked carefully around The Big Red Barn and the chicken coop. Trees are budding, birds are hollering, and the air is scented with joy.
Spring is here, the season for young love.
Young love…
For some reason, I've been thinking on love and marriage. Maybe it's because of the life bursting forth. Maybe it's that significant milestone for my Mister and I, for this summer we'll celebrate 30 years of "together."
Last summer, our second son returned from his grand and wondrous adventure, the World Race. For 11 months, he'd been off, racing around the world with his squad, a backpack and the Lord Christ firmly tucked in his heart. It was during one of our many catching-up conversations that the talk turned to marriages, and I just mentioned some of the couples who had gone through divorces while he was gone.
He was shocked. Utterly. And now, all these months later, I can remember what he said to me that day. "It's like an epidemic!"
I remember nodding. An epidemic of pain, broken pieces, shattered hearts. It sure was.
Today, I feel compelled to stop in the busy flow of my workday and speak a word of en-courage-ment. About love and romance and staying married and hanging in.
Since I believe strongly in the power of "story," I am choosing to be vulnerable here and tell you that when I met Mr. Schrock, I was 18 years old. I'll also tell you that it would be too difficult for even this "words girl" to explain how needy I was, how much I was hurting, how much turmoil I carried inside.
Looking back, I've often realized this astonishing truth, that it was a pure and large and generous grace of the Lord that He led me to marry this man. As young as I was, as immature as I was, as messed up as I felt, He brought us together…
When I didn't even know just who and what I needed.
Funny, how soon real life intrudes. The "Love Comes Softly" sheen can lose its luster real quick, and that romantic glow a la Grace Livingston Hill can wax and wane like the moon; full, then slivering. Tides ebbing.
Odd, how life turns out. It's just a fact that scarcely anything we'd expected, shook out like we'd hoped. It all turned inside out, upside down, topsy and turvy. But mostly, vastly better than we'd planned. And today, almost 30 years later, we're still together.
I think what I want to tell someone who is struggling is this–that the kind of love I share with my husband today is so very much better than that first, early blush of romance. In our "spring."
What has happened at baseline is that God has done such a great work of healing in both of us, that I now fully trust my husband's love. And trust His!
We love being together. We trust each other completely. We have more fun than what's legal, and we know the joy of full acceptance. From each of us to the other.
Weboth had to say "yes" to God's work in our hearts. I couldn't force my husband, and he could not force me. We had to choose it.
We both had to choose to stay through the hard times. Like Ruth Graham said once when asked if she'd contemplated divorce, "Murder, yes, but not divorce."
We both had to choose to get help when it was needed. It was a choice to be humble and admit lack.
We both had to admit our own faults and our sinfulness. Weboth had to choose to repent. And then, we both had to choose to forgive.
My go-to verse right now for my life is this one, "It is God which worketh in you, both to will and to do of His good pleasure (Phil. 2:13)." I believe in the truth of this with all of my heart because He's doing it in me every day.
This is my testimony. That God Who brought us together is the God Who has kept us that way.
That God Who hangs stars and planets is the God Who brings healing to hearts.
That God Who sets the solitary in families is the God Who works relentlessly on their behalf.
It is this God Who has given me a hope and a future that thrills and excites me far more than when we first said "I do." I have fallen in love with my strong, blue-eyed man. He is in love with me. And this, the "summer" of our love, is far better than we could have asked.
If God can do this for us, He can do this, my friend, for you.
Fondly,
FacebookTwitterGoogle+DiggPinterestBlogger