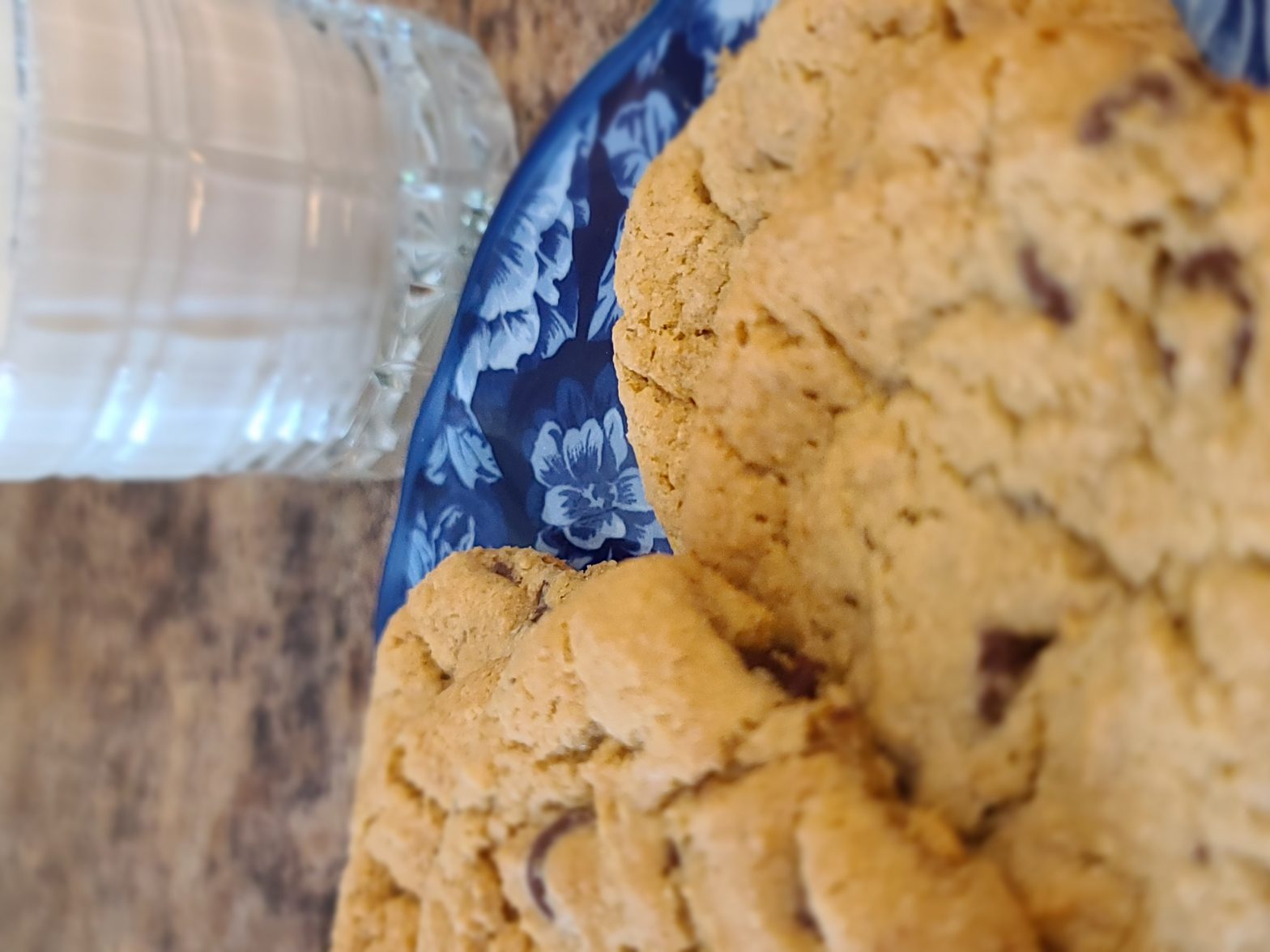 In the kitchen of my country home today, the windows are open. Feeling the cool breeze, smelling the fresh air, hearing the sounds of life on The Three, it all makes me happy.
I'm baking today. With the '80s channel playing the tunes of my teens, I scoop cookie dough onto sheets.
Oh, but these cookies are amazing; real butter, ground oats, brown sugar, white sugar, fresh eggs, vanilla, chocolate chips. To a boy coming home from school or work, it's the aroma and the flavor of love. Love and comfort in a sweet, golden circle that can fit in your hand, dipped in a glass of cold milk.
I keep scooping and spacing, scooping and spacing. And all at once, Freddie's singing, "Another one bites the dust," and I'm singing along. I can't not!
My hands are moving, the oven is warming, and my heart, hearing Freddie, is squeezing. I'd grown up on the music of Queen, and I'd loved it. But watching the story of his life, I'd felt such sadness. How I'd wished I'd had a chance to meet him, that other mother's boy who'd spent his life looking for love in rough places.
My thoughts, they keep rolling. Freddie's still singing, and I'm thinking of Peter Pan and lost boys. In recent years, hadn't a whole string of lost boys crossed my path? And hadn't I been given the eyes and the grace to see them? They had and I had, and it was a privilege.
The first cookies are coming out of the oven. Perfection on a platter, and I'm wishing that Mr. Mercury were here in my kitchen. I would ply him with love and comfort in a sweet, golden circle that could fit in his hand, dipped into a glass of cold milk. We would talk, and just nearby, watching over us, the lovely portrait of Jesus, Friend of Lost Boys and Girls.
I never got to host Freddie Mercury, but Lord knows there are many, many others needing a friend. May God keep my heart tender, my door open, and the cookies fresh and hot for the lost and lonely. May God guide their steps, wherever they are, right back to Him.
P.S. – Recently, one of the "lost boys" who's become very precious to our family told me, "You have balls the size of a gorilla." You can't imagine what a big compliment that was.