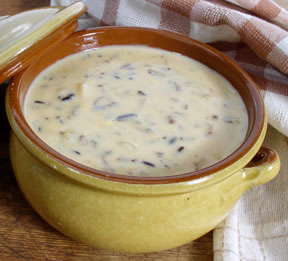 Tangle, huh?  While I regularly "untangle" there in that place with the aroma of fresh-ground beans, the lights in greenery twining, and Christmas music tinkling in the air, I knew just how fast it all got tangled up again upon entering real life back at the house.
With stocking stuffers to buy, a column deadline looming, Christmas programs galore, and an upcoming trip, it could tangle straight into knots, and quick.  The proverbial tinsel snarls, spirits fray, and there goes the joy, right past the stockings that hang on the bookcase and out the window.
Ensconced in my favorite "untangle spot" this morning, the corner table by the window, my thoughts turned toward Christmas and what this one smallish mother, wife, transcriptionist, and writer loves about this magical time of year.  And a list began to form…
1.  Its beauty unique.  Period.  The greens that speak "life."  The lights that mirror the Light of the World.  The decorations in the stores.
2.  Its sounds – Celine Dion and her matchless voice.  Andy Williams crooning the classics.  Handel's Messiah sung by a choir that makes me want to weep.
3.  Finding exactly the right thing…on sale!
4.  Counting with Someone Small, tracking how many nights we have to sleep in our jammies.
5.  My mother's caramel candy that is, as Dad says, like gasoline – it evaporates.
6.  Laughing like hyenas over a certain game our families play with inside jokes that only we would "get."
7.  Staying in PJs way too long and watching movies back to back to back; slipping out of the wrinkled ones long enough to slide into a fresh set.  (There should be a federal law mandating this.)
8.  The annual Subway platter for the annual slumber(less) party with the boys.
9.  The smell of a fresh Christmas tree that can't be captured, bottled, and sprayed to make a fake one seem real.
Even as I think over these things, I can feel it, joy returning, twining like gossamer ribbons through my heart and mind.  I recall the comfort of sipping fresh, hot soup, lights twinkling on the Christmas tree just earlier this week; remember those transient, happy moments where peace reigned, if not in the world, then around our table.
From Cousin Sara comes a fabulous recipe for Creamy Wild Rice soup, which The Mister and I love and Boy Three ranked just above "red" chili soup, but just under white chili and taco soups.
1 med. onion, chopped
2 celery ribs, diced
2 carrots, diced
2 c. cooked turkey or chicken
2 c. cooked wild rice
1/2 c. butter
1/2 c. flour
4 c. chicken broth
2 c. half-and-half
1 t. parsley
1/2 t. salt
1/4 t. pepper
Cook vegetables.  Melt butter in pot and stir flour into it.  Add broth; stir until thickened.  Add meat, rice, vegetables, half-and-half, and seasonings.  Savor the peace and quiet that falls, taking pictures if desired to preserve the moment for posterity.
Merry Christmas!